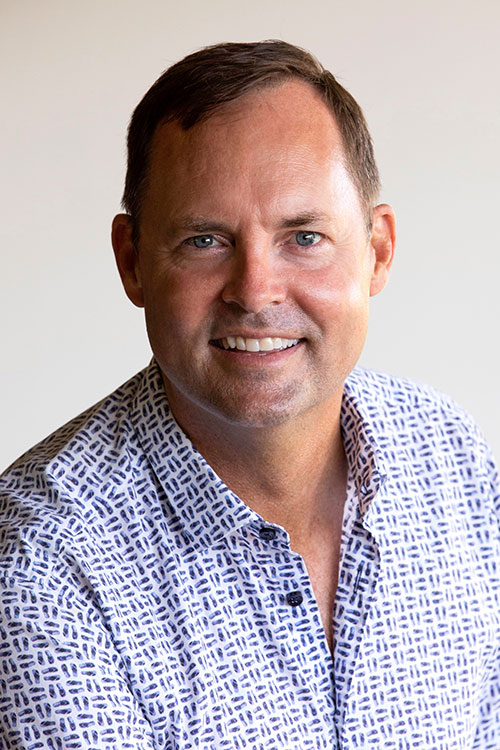 Todd Davis, is a partner of Casas de Santa Fe, Santa Fe's leading luxury vacation rental, long term rental management and real estate sales company for over 25 years. When working with Todd, you are not simply hiring a realtor, you are collaborating with an experienced professional dedicated to providing outstanding customized service and market knowledge. It will be both a pleasant and enriching experience that will culminate in your buying the home that is ideal for you or selling your home for the best price possible.
Experience That Enhances Understanding
My professional and personal experiences have enabled me to understand the lifestyles and needs of homeowners and tenants. After college, my first job relocated me to Dallas, Texas where I had a career in the home building and kitchen and bath industries. For over 20 years, I served as the director of the world's largest industry trade shows held in Las Vegas, Chicago, Orlando and New York City. I relocated to Santa Fe in the early 2000's to pursue a career in real estate and was instrumental in the development of Casas de Santa Fe into the extemporary company it is today.
I dedicated 15 years to living and working in Santa Fe, New Mexico, specializing in leasing high-end vacation homes and selling real estate through
Casas de Santa Fe. Today I am a manager and shareholder of the company and travel to Santa Fe each month to monitor the business. Through this experience, I have become a specialist in luxury vacation rental management, offering clients consulting advice on marketing, pricing, furnishing and best leasing practices.
When it comes to knowing the specific value of a home, I draw from a 20-year executive career in the homebuilding and kitchen and bath industry, which familiarized me with trends in interior and architectural design, and a 14-year career as a realtor. Not to mention what I learned from personally remodeling seven homes throughout my adult life. From staging advice and remodeling tips, to creative ideas on decorative updates, my keen eye and sensibility can help showcase your home at its best and optimize its market value.
Dedicated Customized Service
Of course, the task of any realtor is to pair the right property with the buyer, and to find the right buyer for the seller, and managing the delicate balance between the two in order to achieve a win/win experience. Partnering with the real estate community is a critical component to a successful outcome. I believe dedicated customized service is the defying principle that separates a good realtor with a great realtor.
High standards of professionalism.
The foundation of my business relationships is supported by key qualities: integrity, trustworthiness, authenticity, communication, efficiency, timely response, attention to detail and negotiating skills.
Excellence driven by personal passion.
I think of my role as one that serves both individuals and the community. I consider it joyful work and my "calling" to exceed expectations. It is dedication that prompts me to daily educate myself about the market and changing listings. I evaluate the Multiple Listing Service (MLS), read real estate articles and engage in real estate webinars to stay on top of market data in order to support my clients. Through brokerage websites and contacts in the real estate sector, I scout out potential winning properties that go well beyond listings we currently carry.
Engaging personal interactions.
Whether the client is buying or selling a home, I view the process as a true collaboration. I serve my clients well by being a good listener, learning about their lives and preferences in order to make the best property or buyer match for them. I embrace an intuitive approach, getting to know my clients so well that I can anticipate and satisfy their needs and requests, especially when it comes to day-to-day interactions.
I'd love to serve you and navigate you through the world of real estate in Santa Fe, New Mexico and Coastal Southern California. Please contact me soon!